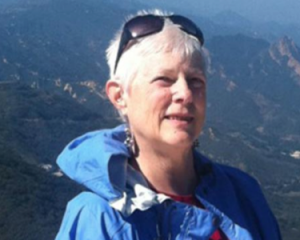 WORKSHOPS by Margaret Arms, PhD
call 303-639-5240 ext 19 to register

RETURNING TO THE HOLY ONE
Returning to the Holy One Retreat Flyer
Returning to the Holy One: A Day Retreat for Military Related Trauma/Loss Survivors and/or Their Loved Ones
Saturday October 27, 2012 9:00 a.m.– 4:00 p.m.
Green Room, 3rd Floor Montview Presbyterian Church 1980 Dahlia Street Denver, Colorado, 80220
Facilitator: Margaret Arms, PhD
It has been said that there are no atheists in foxholes and it has been said that there are only atheists in foxholes. Either way, combat experiences can affect the faith of vet's and their loved ones in significant ways. This retreat is for vets and/or loved ones of vets who have experienced military related trauma/loss and who wish to reengage in a relationship with the Divine (or perhaps engage for the first time) but are unsure how to begin that work. This day is designed as a day of spiritual exploration and is not a treatment group. It is most appropriate for participants who are no longer experiencing acute PTSD symptoms.
Dr. Margaret Arms is has extensive experience working with trauma survivors, including vets, first as a psychotherapist and now as a spiritual director. She has led numerous retreats and groups for trauma survivors focused on finding their way back to the Divine Presence in their lives.
Retreat is limited to 15 people. Cost is $50. For more information or to register, call Centus Counseling Center . Some special funding is available to help with registration cost. 
 
CLERGY DAY RETREAT
Soul Journeying: Balm for Weary Souls
A Day Retreat for Faith Professionals* Who Walk with Trauma Survivors
*Clergy Chaplains Spiritual Directors Pastoral Care Workers
Wednesday October 3, 2012 9:00 a.m. – 4:00 p.m.
McCollum Room – Main Floor
Montview Presbyterian Church
1980 Dahlia Street Denver, Colorado 80220
Facilitator: Margaret Arms, PhD
This retreat will focus on attending to the needs of your own soul, and especially to the ways it has been affected by the walking with trauma survivors. Walking with trauma survivors can be draining and enervating. This is a day to replenish your spirit. The retreat will include individual and small group work, reflection time, and prayer time. It will include resources for reviving body, mind and spirit. Dr. Arms is an experienced spiritual director who works with trauma survivors. She understands well the need for attending to our own souls as we engage in this work. Retreat limited to 16 people. Cost is $125 per person / box lunch included. For more information or to register, call Centus Counseling Center. 
SUPPORT GROUPS
Hope United Methodist Church
Cancer Support Group
Widows Support Groups
Parenting Class
Montview Presbyterian Church
Conscious Parenting Class
Grace-filled Aging Class