EXECUTIVE DIRECTOR: SUSAN MCDONALD GEISSLER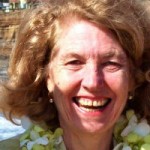 Contact: 303-639-5240 or email sgeissler@centus.org
Susan Geissler came to Centus with a natural enthusiasm, recognizing that she could bring many aspects of her varied career together in this organization. For the six years prior to coming to Centus, she served as Director of Programs to The Colorado Institute of Developmental Pediatrics/Adam's Camp. She has also served as Executive Director for Colorado Bright Beginnings, the  Denver Mayor's office of HIV services, and at the Regional Aids Interfaith Network in Columbia, Missouri. Geissler was founding Principal of GeisslerMcDonald, a marketing communications firm specializing in pediatrics, women's health, and mental health. She directed public information and education for Colorado Psychiatric Society for four years.  Geissler is a Spiritual Director recently certified through the Benedictine Spiritual Formation Program.
FINANCE MANAGER: CHASE DURRETT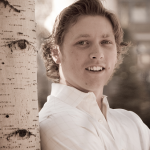 Contact: 303-639-5240 Ext. 21 or email cdurrett@centus.org
Chase considers himself blessed to have been offered the opportunity to join Centus as the Finance Manager. Chase has earned a Bachelor's in Business Management from the Leeds School of Business at the University of Colorado, Boulder and is currently pursuing a Master's in Finance. Chase came to Centus with a background in real estate development and small business banking. Chase also has a rich family history of mental health services, with both a mother and sister as practicing LPCs. In his free time, Chase enjoys hiking Colorado's 14ers, cycling this beautiful state, a regular gym regimen, discovering new music, and enjoying a captivating book.
Contact: 303-639-5240 Ext. 17 or email dmorris@centus.org
Diane is excited to be working as Office Manager at Centus. She holds a Master's degree in Social Work with an emphasis in Leadership and Community Development from the University Denver Graduate School of Social Work and a Bachelor's degree in Psychology from Baldwin Wallace University. In the past she has worked with a variety of populations including homeless and runaway youth and survivors of domestic violence. As office manager Diane is able to combine her love of helping people while utilizing her unique skill set in administration and nonprofit management. When she's not in the office, Diane enjoys practicing yoga, hiking in the Rocky Mountains, and cooking delicious vegetarian meals with her husband.